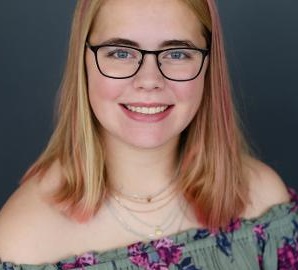 In June, Health Professions Network awarded a $1,000 scholarship to Kyra Costanzo of Ralston, Nebraska, an active member of the HOSA -- Future Health Professionals, through HOSA's scholarship program.
Thanks to her involvement in HOSA, Costanzo discovered and is pursuing a career in the field of occupational therapy. "In addition to exposing me to my future career, HOSA has allowed me to gain qualities that will set me apart in that career," writes Costanzo in her personal statement. "I found something that I love and want to do for the rest of my life."
Beyond being an exemplary student and participating at local, state and national levels of HOSA, Costanzo volunteers extensively to support youth with developmental disabilities. She volunteers with the Special Olympics of Nebraska Youth Activation Committee, Munroe Meyer Recreational Therapy Programs, Miss Amazing Pageants, AllPlay Baseball League, One World Community Health Center and more.
HOSA -- Future Health Professionals does an outstanding job informing and encouraging young people interested in health professions. "Before, I thought the only patient-focused careers were doctors and nurses and physical therapists, but through HOSA I was exposed to much more," writes Costanzo.
Backed by 27 sponsors, HOSA's scholarship program honored 71 students including Costanzo in 2019 for a total of $82,500 in scholarships awarded.
Continuing support for HOSA's scholarship program strengthens the Health Professions Network's relationship with both HOSA and future health professionals across the US. HPN's support for this scholarship program promotes our mission. In addition, our involvement with HOSA provides our member organizations the opportunity to connect with and support young leaders pursuing health professions.
Representatives of HOSA are regular participants at Health Professions Network conferences, and participation in HPN provides opportunities for collaboration with HOSA, in addition to more initiatives promoting recognition and awareness of all health career pathways and professions.
Learn more about how HPN membership can benefit you, here »
Join us for HPN's Fall Conference on Workforce Flexibility
Health career pathways are a topic near and dear to the Health Professions Network. In fact, workforce flexibility is the theme of our upcoming Fall 2019 conference in Albuquerque, New Mexico, October 2-4. Our sessions and discussions will all focus on this mounting trend: what's happening to promote workforce flexibility, what the future will look like, and what roles non-physician professions might play.
This conference will organize a unique program of expert sessions all about how employers, stakeholders and new technologies are promoting the flexible movement of talent laterally and vertically throughout health care to fulfill staffing and community needs—initiatives like multi-skilling, micro-credentialing, and much more. We'll also take a deeper look at what role professions, professional associations, educators and credentialing bodies might play in preparing and supporting professionals when flexible staffing is a greater priority of the health care industry.
Join us in Albuquerque to join the discussion and learn from other leading professions, educators and credentialing bodies making a difference in the future of health care.