On October 14, the Centers for Medicare & Medicaid Services (CMS) announced a further eleven services that will be eligible for reimbursement through Medicare when delivered via telehealth, including even cardiac rehabilitation. The move is just the latest in a stream of temporary policies that were introduced in response to the COVID-19 pandemic, designed to encourage and even stretch telemedicine use to new areas and reduce the risk of transmission of the virus. Many are calling for these temporary policies to be made permanent, even if or when we overcome challenges specific to COVID-19. What does that mean in terms of a telehealth outlook for health professionals? Is telehealth the future, or should we pump the breaks on the hype?
In this first part, we'll take a look at the regulatory environment and trends from COVID-19 to beyond that may increase utilization of telehealth. In part two, we'll take a look at counter arguments tempering expectations of telehealth and reaching a comprehensive outlook for current and future health professionals.
Telehealth Outlook for Health Professionals: The Argument for More
Even in our increasingly polarized time, the call for making temporary regulatory waivers permanent has gained wide-ranging and bipartisan support.
Many professional groups like the American Psychiatric Association have called on Congress to make regulatory changes permanent, as experts suggest increasing use of telehealth has been a boon to patients and physicians, alike. The bipartisan U.S. Senate Committee on Health, Education, Labor & Pensions also wrote a letter to Senate leadership arguing that provisions from earlier legislation be made permanent. Seema Verma, administrator of CMS, said "I can't imagine going back," to STAT during a virtual event.
But even beyond the regulatory environment, a number of trends seem poised to make telehealth a much bigger part of the future across a wide range of health professions.
---
Telehealth skills, infrastructure are here to stay.
For many health care providers who have understood the recent expansion of telehealth as a crash course in new competencies for both providers and patients, borne out of necessity, they should also understand that this particular genie cannot be put back into the bottle.
In other words, many experts believe that large obstacles to wider expansion of telehealth—from regulatory and reimbursement inequities and confusion, to generational skills gaps for providers and patients, and also the realities of large upfront investments in telehealth infrastructure—have already been overcome, thanks to the necessities of the pandemic.
The emergency impetus to invest in telehealth infrastructure and a larger cultural shift towards embracing telemedicine may be interpreted, years from now, as a significant silver lining in the COVID-19 narrative.
It may even be described as a "cultural shift," aligning patient preferences with new technological capabilities. "Most patients are expecting to use telehealth care access even after the COVID-19 pandemic subsides," reads a report from Patient Engagement HIT. "Before the COVID-19 pandemic mandated stay-at-home orders and increased patient fears they may contract an illness inside a health clinic, patient sentiment for telehealth was more tepid. An August 2019 Harris Poll revealed two-thirds of patients were open to the idea of telehealth, but only 8 percent had actually tried it."
Plus, many other surveys have suggested that telehealth is popular with patients, or even "vastly preferred" to office visits. With patient preference increasingly considered as an integral part of value-based care, these trends may not be so easily dismissed as fads.
Wider integration of telehealth in health care delivery due to COVID-19 has also resulted in test-runs of models of care delivery that may have a positive impact on business-as-usual. A new study just this week suggested that utilizing telehealth in the ER can reduce wait times and patient length of stay. "Telehealth adoption under COVID-19 has provided a blueprint for wider implementation across ERs and other healthcare venues," reads the subtitle of the article in Healthcare Finance.
Expanding high-speed internet access will increase access, value of telehealth.
I might argue that "Starlink" is the extremely rare technological innovation connected to Elon Musk that hasn't been hyped enough—I know, this is an opinion that is contextual, subjective and hard to substantiate. But what's NOT opinion is how technologies like Starlink, 5G (or 6G) could transform the landscape of high-speed internet access, and even the geography of the United States.
As more and more critical services—from school to health care—are delivered online, before and after COVID-19, the crucial importance of reaching under- or un-served communities with high speed internet access has become even more apparent. Again, even before the pandemic, expanding broadband access was championed by the Obama administration and many State governments and may ultimately reduce inequalities and increasing differences between urban and rural areas.
5G may be overhyped, especially in that it will also require expansion of broadband access infrastructure, and the economic reality of serving rural communities with 5g is still FAR from a no-brainer. But projections for Starlink suggest a price, speed and reliability that will make one of the most affordable and reliable options for satellite internet, infrastructure that can reach far wider geographic areas without massive marginal investment, while also projecting speeds that will be 10-40 times faster than what's already on the market. (For anyone who's relied on satellite internet before, you'll understand the difference as night-and-day.)
"The concept of satellite-based internet service is actually decades old," reads an article by Adam Clark Estes for Vox. "However, the innovative low-Earth orbit satellite technology being developed by SpaceX and others could be essential, if not transformative, for everything from telemedicine to remote learning in places that aren't already connected." Of course, it's not really about Starlink or 5G, specifically—rather, technological innovation is meeting up with a trend towards wider recognition of the importance of and prioritization of expanding high speed internet infrastructure.
That will coincide with and facilitate greater access to telehealth services in rural communities, and thus, greater demand for and value of telehealth services, in general, regardless of geographic boundaries. The Health Professions Network has previously heard, first-hand, from innovative telehealth providers about new models for reaching patients in rural clinics with doctors based elsewhere. But more widespread high speed internet access may fundamentally transform that equation—allowing providers greater reach directly into patients' homes, rather than operating via satellite (no pun intended) clinics.
The principles of induced demand, at the very least, suggest that making access to telehealth far cheaper for such a wide range of individuals will make telehealth demand increase in the near future.
Is the money moving to telehealth?
A May 29 report from McKinsey & Company Health Care Systems & Services suggests that telehealth may account for $250 billion dollars in spending post-COVID, compared to $3 billion dollars prior to COVID-19. It may be a little misleading, since that first number is so small in comparison to total health care spending, but it's at least provocative in saying that is a 8233.33% increase in projected spending.
As summarized by the American Medical Association, the report estimated that shifting this amount of money to telehealth could result in massive efficiency and value improvements in care delivery:
20% of all emergency room visits could be avoided.
24% of health care office visits and outpatient volume could be delivered virtually and an additional 9% delivered "near-virtually."
35% of regular home health attendant services could be virtualized.
2% of all outpatient volume could be shifted to the home setting, with tech-enabled medical administration.
In dollar terms, it stops feeling like hype and starts feeling like something health professions need to prepare for—in expanding or changing their competencies to fit a more virtual market.
But—not so fast. That's only one side of the story, and we have yet to look at clinician and quality perspectives, as well as some evidence that telemedicine could increase costs without a corresponding increase in quality.
Previewing Part Two, and HPN's Virtual Fall Conference
I'm so excited, so I'll spoil it right now. In part two of this blog about telehealth outlook for health professionals, we'll dig into counter-arguments but also comprehensive perspectives from the scientists who have been carefully tracking and studying changes—the good and the bad—in this expansion of telehealth.
Some advanced reading, if you'd like to skip ahead, is a comprehensive report from the Commonwealth Fund: "Telemedicine: What Should the Post-Pandemic Regulatory and Payment Landscape Look Like?".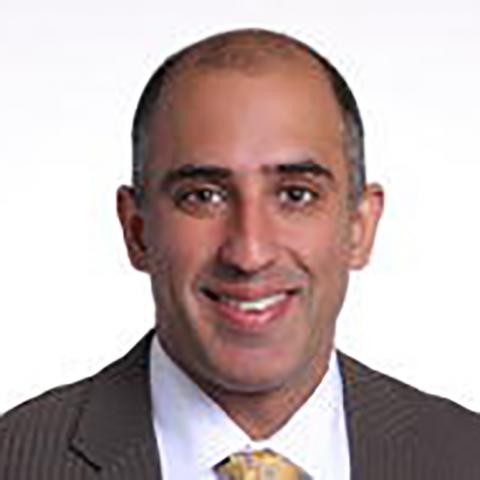 We are so excited to announce that one of the authors of this report, and an associate professor of health care policy and medicine at Harvard Medical School, Dr. Ateev Mehrotra, MD, MPH, will be joining us to speak on this topic during the the Health Professions Network Virtual Fall Conference, at 11AM Eastern on Thursday, November 12. Dr. Mehrotra is a hugely impactful and oft-cited thought-leader and researcher on health care delivery innovations such as retail clinics and telemedicine and their impact on quality, cost and access to health care. He's recently been called to speak to Congress, the New York Times, and many more, to discuss the expansion of telehealth during COVID-19.
On Thursday, November 12, Dr. Mehrotra will feature as one outstanding part of our two hours of sessions focused on "The New Normal"—taking a deeper look at the future of health professions, and health profession associations, during and following the COVID-19 pandemic.
Pay what you think is fair based on your planned participation for you and your colleagues to attend a three-day virtual conference with two-to-four hours of keynote speakers, sessions, collaborative discussions and networking events with HPN leaders, members and fellow attendees! We're so excited to connect!