HPN Spring 2022
April 24, 2022

-

April 26, 2022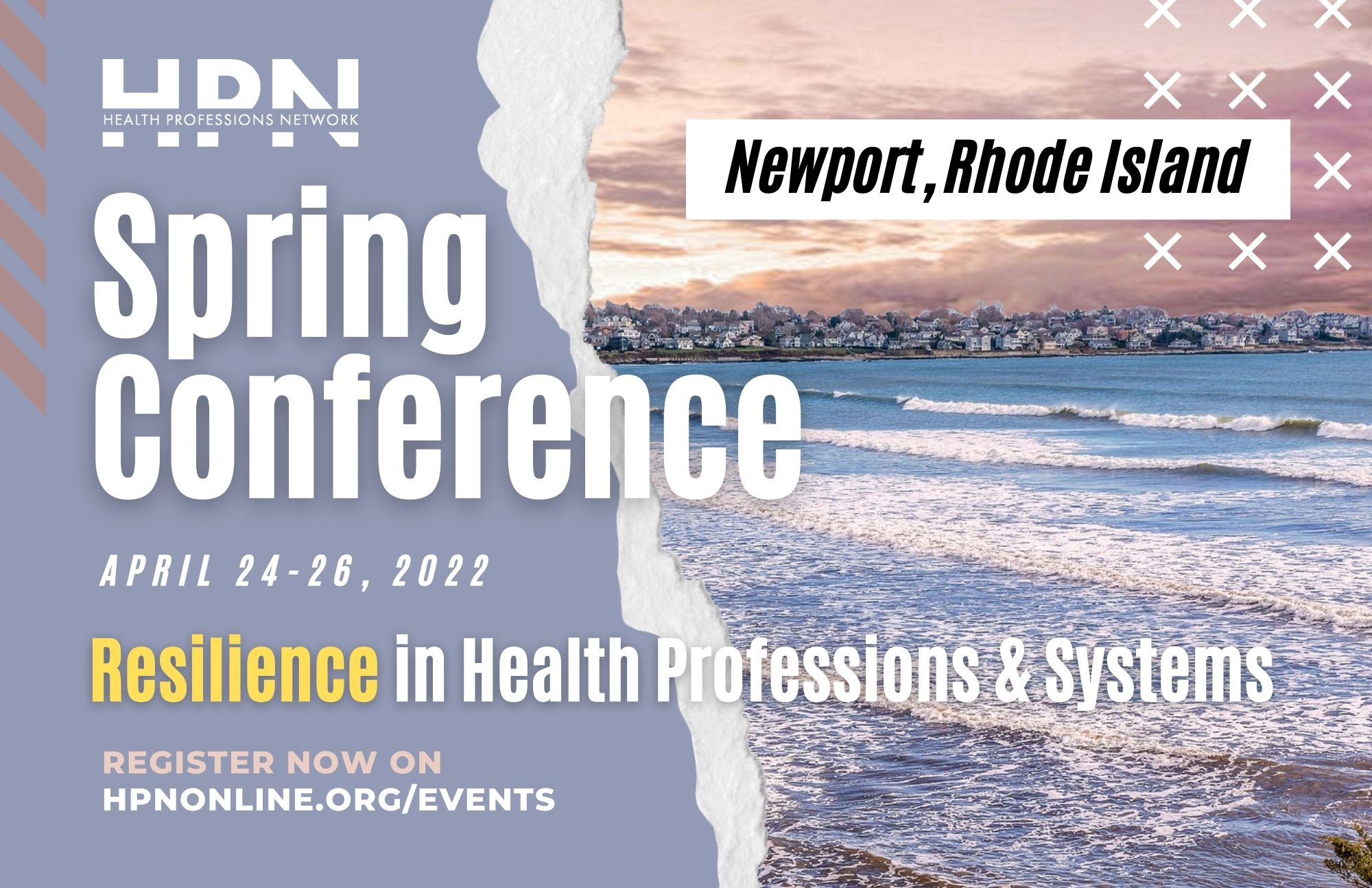 Our Theme: Resilience in Health Professions & Systems
Resilience only comes from having been given the chance to work through difficult problems.
- Gever Tulley, Brightworks school
Resilience is the theme of the Health Professions Network's Spring Conference - not only for health professionals tasked with difficult, draining work in a perpetual state of crisis, but also for health systems tasked with promoting their systemic resilience to meet on-going workforce challenges impacting patients' access to and the quality of care.
Let's work through difficult problems, together. What role will allied health professions play?
Our Program: Resilience for Health Professionals, Systems & Associations
Program details to be updated as we near the event.
---
---
Together, Again, in Gorgeous Newport, RI
HPN leadership is so excited to be together, again—here are all the relevant protocols and details:
COVID Safety Requirements
To join us in-person, we will require either:
Proof of COVID vaccination
OR, a negative PCR test within 72 hours of April 24.
Virtual Participation
It will be possible to connect to our sessions and discussions, virtually, however virtual participation will not be discounted, and contribution may be limited. Virtual participation will occur during sessions and discussions scheduled for 8:30AM - 12:00PM EDT on Monday, April 25 and Tuesday, April 26.
Complimentary Room Nights

Our hosts, Discover Newport, are graciously providing our first 40 live registrants with complimentary accommodation at one of our partner hotels, and a full schedule of opportunities to network and familiarize ourselves with gorgeous Newport, Rhode Island!

Our Hosts & Partners
Register for HPN Spring 2022
[caldera_form id="CF61fac7a8c38dc"]