Date/Time
Date(s) - 04/14/2020 - 04/16/2020
All Day
Location
Columbus, Ohio
Categories
Data and its Impact on Health Professions
HPN meetings explore the biggest trends affecting non-physician health professionals and the associations, school programs, and credentialing bodies that support them. Continual improvements in healthcare's data infrastructure have brought us to a critical point where big data and health informatics will quickly have a massive impact on care, and the professions themselves.
Health Professions Network meetings regularly convene regional experts and industry leaders to present quality educational sessions on topics at the forefront of the rapid change in health care.
Our program is not yet finalized and may change prior to the beginning of the Spring Conference, but we look forward to hearing from experts on data analytics and health informatics like Dr. Simon Lin of Nationwide Children's Hospital, Dr. Jennifer Garvin of Ohio State University and Jeffrey Geppert of Battelle Health and Consumer Solutions. These experts will discuss the increasing utilization of data in healthcare and the intersection of big data analytics and health professions.
---

PRELIMINARY SCHEDULE
Tuesday, April 14 – HPN leaders meet for lunch and the Board of Directors meeting. All attendees join HPN and the Columbus CVB for a reception in the evening.
Wednesday, April 15 – In the morning, all attendees join HPN for breakfast, followed by expert sessions on DATA and its impact on health professions. In the afternoon, Columbus CVB treats attendees to lunch and a tour of the city and its attractions.
Thursday, April 16 – In the morning, attendees join HPN again for breakfast and sessions, followed by HPN's business meeting to discuss opportunities and next steps for the organization. In the afternoon, Columbus CVB will treat attendees to lunch, further city attractions and a farewell dinner to conclude the conference.
A full agenda will be provided ahead of the conference!
---
Participate with an HPN Talk!
Don't forget—you're invited to participate, as well! In addition to our usual expert sessions, we're asking members and guests to present for 5-15 minutes answering a conceptual or practical question and sharing practical knowledge and insight into customer service and association management, all in bite-sized pieces. Think HPN meets TED!
How will your organization keep up with data analytics impact on health professions? What data competencies will be required for the health professionals, or association professionals, of the future? How are you incorporating data analytics in your own work?
Every attendee should submit a short answer to one of these questions, or a proposal for a short presentation about how you or your organization has approached data and its use, and how it has changed/is changing the work that you do.
Learn more, or
---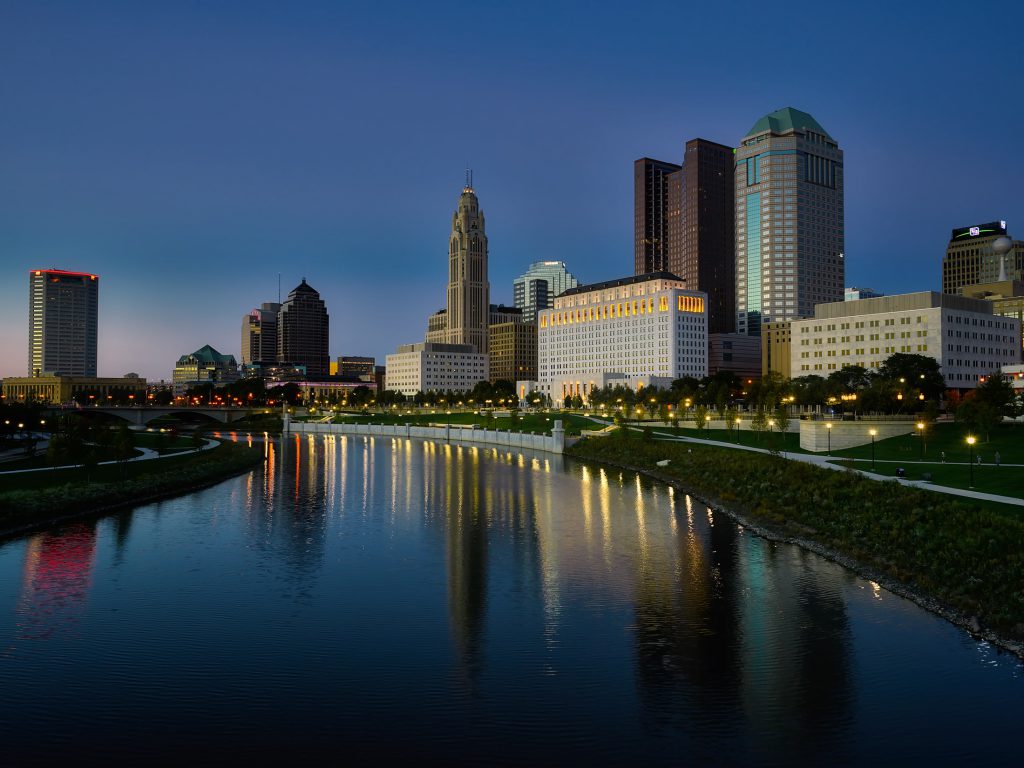 Experience Columbus!
Recently included on the New York Times' list of "52 Places to Visit in 2019," there's an energy and excitement in Columbus that's going to hit you as soon as you arrive. Big things are happening here, and you're invited to join in. The city is booming, and not just in population.
The capital city's incredible culinary scene, named on Food & Wine's 32 Places to Go (and Eat) in 2019, features top-ranked chefs, a rich farm-to-table movement, one-of-a-kind restaurants and creative artisan desserts, beers, wines and spirits. Nationally acclaimed distilleries work together with brewers, coffee roasters and high-end cocktail bars, black box stages, music halls and dive bars to deliver unforgettable nightlife. Neighborhoods on all sides of downtown are bursting with new places to eat and shop, and artists are shaping new areas of the city into dynamic spaces to explore.
It's time to get to know the Columbus that grew up when you weren't looking.
---
IMPORTANT: Complimentary Hotel Accommodation
Only the first 40 registrants are entitled to complimentary hotel accommodation. We understand that the availability of complimentary hotel accommodation may affect your decision to join us in Columbus and will strive to update this form as soon as we have received 40 registrations. 
---
Register now.
This event is fully booked.
Technical difficulties? Contact Kurt@hpnonline.org.