Date/Time
Date(s) - 04/15/2020 - 04/17/2020
9:00 am - 11:00 am
Categories
Due to the impacts of COVID-19, the Health Professions Network has had to cancel our Annual, in-person Spring Conference. But HPN staff are skilled and experienced at working remotely and facilitating virtual collaboration and meetings, and we're excited to bring our excellent planned sessions and discussions on DATA and its IMPACT on HEALTH PROFESSIONS to a virtual conference series, April 15-17!
We're hard at work confirming our excellent line-up of speakers for three two-hour webinars on Wednesday, April 15, Thursday, April 16 and Friday, April 17. These webinars will have full-featured attendee chat and Q&A functions to facilitate discussion as if every one were in the same room, together. We also look forward to potentially reaching an even larger group of attendees to enrich our discussions.
Schedule
Wednesday, April 15 – 9AM ET – Christine Chmura, PhD, Chmura Economics & Analytics
Wednesday, April 15 – 10AM ET – Jennifer Garvin, PhD, MBA, Ohio State University
Thursday, April 16 – 9AM ET – Jeffrey Geppert, Battelle Health and Consumer Solutions
Thursday, April 16 – 10AM ET – Lauren Byrne, Accreditation Council for Graduate Medical Education
Thursday, April 16 – 10:30AM ET – Peggy McElgunn, Esq., Health Professions Network
Friday, April 17 – 9AM ET – Grady Burrows, MBA, BioEnterprise
Friday, April 17 – 10AM ET – Khassoum Diallo, PhD, World Health Organization
Our Speakers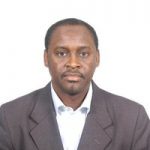 NEWLY ANNOUNCED! Khassoum Diallo, PhD – The coordinator of data, evidence and knowledge management in the Health Workforce Department of the World Health Organization, Dr. Diallo's work includes development of a regional research strategy for UNICEF and contribution to its implementation and the ongoing operationalization of the National Health Workforce Accounts. He brings a depth of knowledge in health workforce data, knowledge management and data's workforce applications from a regional to a global scale.
---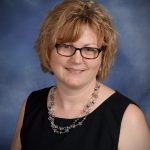 Jennifer H Garvin, PhD, MBA – Dr. Garvin is currently the Division Director and Associate Professor in the Health Information Management and Systems Division in the Ohio State University School of Health and Rehabilitation Sciences. She develops applied informatics tools and methods to advance clinical and public health practice.
---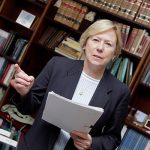 Christine Chmura, PhD – CEO & Chief Economist of Chmura Economics & Analytics, Dr. Chmura leads a team of PhD economists, data scientists and statisticians who harness the world of data to create robust tools and clear, credible and customized advice for clients. She will discuss capturing and converting dynamic, real-time health workforce data into actionable insights for health workforce stakeholders.
---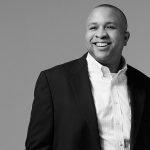 Grady Burrows, MBA – Director of Health IT Talent at BioEnterprise, Burrows builds the health IT talent pipeline by engaging with and connecting educators with members of Northeast Ohio biotech industry. When asked about data's potential in healthcare, Burrows touched on the potential for data to educate and impact health consumers outside of traditional healthcare delivery. "With tools today, [data] can be broken down so that average people can understand it, and apply it to their behavior and decision making," he said.
---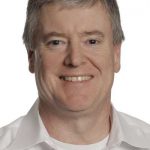 Jeffrey Geppert – Geppert believes in the power of analytics to make a difference in the world. As a Senior Research Leader on the Battelle Health and Consumer Solutions team, Jeffrey is working to make that goal a reality. He heads up Battelle's work on hospital and physician quality measures for the Centers for Medicare & Medicaid Services (CMS).
---
A schedule will be confirmed ASAP and updated, here. Registrants will receive instructions on how to access each webinar day via email. Purchase a ticket, below, for each attendee and each conference day.
Register now.
Registration is currently closed for this event.
Technical difficulties? Contact Kurt@hpnonline.org.