Date/Time
Date(s) - 10/02/2019 - 10/05/2019
All Day
Location
Visit Albuquerque!
Categories
Flexibility in the Health Workforce
What's next in health care? At our Fall 2019 conference, we'll be discussing Flexibility in the Health Workforce—how employers, stakeholders and new technologies are promoting the flexible movement of talent laterally and vertically throughout health care to fulfill staffing and community needs—initiatives like multi-skilling, micro-credentialing, and much more.
We'll also take a deeper look at what role professions, professional associations, educators and credentialing bodies might play in preparing and supporting professionals when flexible staffing is a greater priority of the health care industry.
Health Professions Network meetings regularly convene regional experts and industry leaders to present quality educational sessions on topics at the forefront of the rapid change in health care.
Our speaker agenda has yet to be confirmed. Find the latest information on our website.
---
PRELIMINARY SCHEDULE
Tues, Oct. 1 – HPN's Board of Directors is invited to a welcome dinner Tuesday evening.
Wed, Oct. 2 – Wednesday morning is free time for early arrivals, but Visit Alubuquerque has arranged multiple options for touring the city, including experiencing a complimentary hot air balloon ride! HPN's BoD meeting will begin with lunch at noon. All attendees will be treated to a tour and dinner that evening at the Indian Pueblo Cultural Center.
Thurs, Oct. 3 – Our Fall Conference sessions will begin following breakfast Thursday morning. Sessions will break for lunch at the Albuquerque Convention Center, followed by site visits, cocktails and dinner at several area hotels.
Fri, Oct. 4 – Friday morning, attendees will be treated to breakfast and a unique performance as well as a tour of the one-of-a-kind Turquoise Museum in the Zachary Castle. Following lunch, Fall conference sessions will continue in the afternoon. Attendees will be treated to an interactive experience at Storylab in the evening, as well as a closing dinner.
A full agenda will be provided ahead of the conference!
---
Participate with an HPN Talk!
Don't forget—you're invited to participate, as well! In addition to our usual expert sessions, we're asking members and guests to present for 5-15 minutes answering a conceptual or practical question and sharing practical knowledge and insight into customer service and association management, all in bite-sized pieces. Think HPN meets TED!
How will your organization support the evolving needs of professionals? How do you think flexibility in staffing will impact your organization? What are you already doing which might help facilitate greater flexibility in the workforce? How can your organization help meet the needs of health care employers?
Every attendee should submit a short answer to one of these questions, or a proposal for a short presentation about how you or your organization has approached new technology and the use thereof, and how it has changed/is changing the work that you do.
Learn more, or
---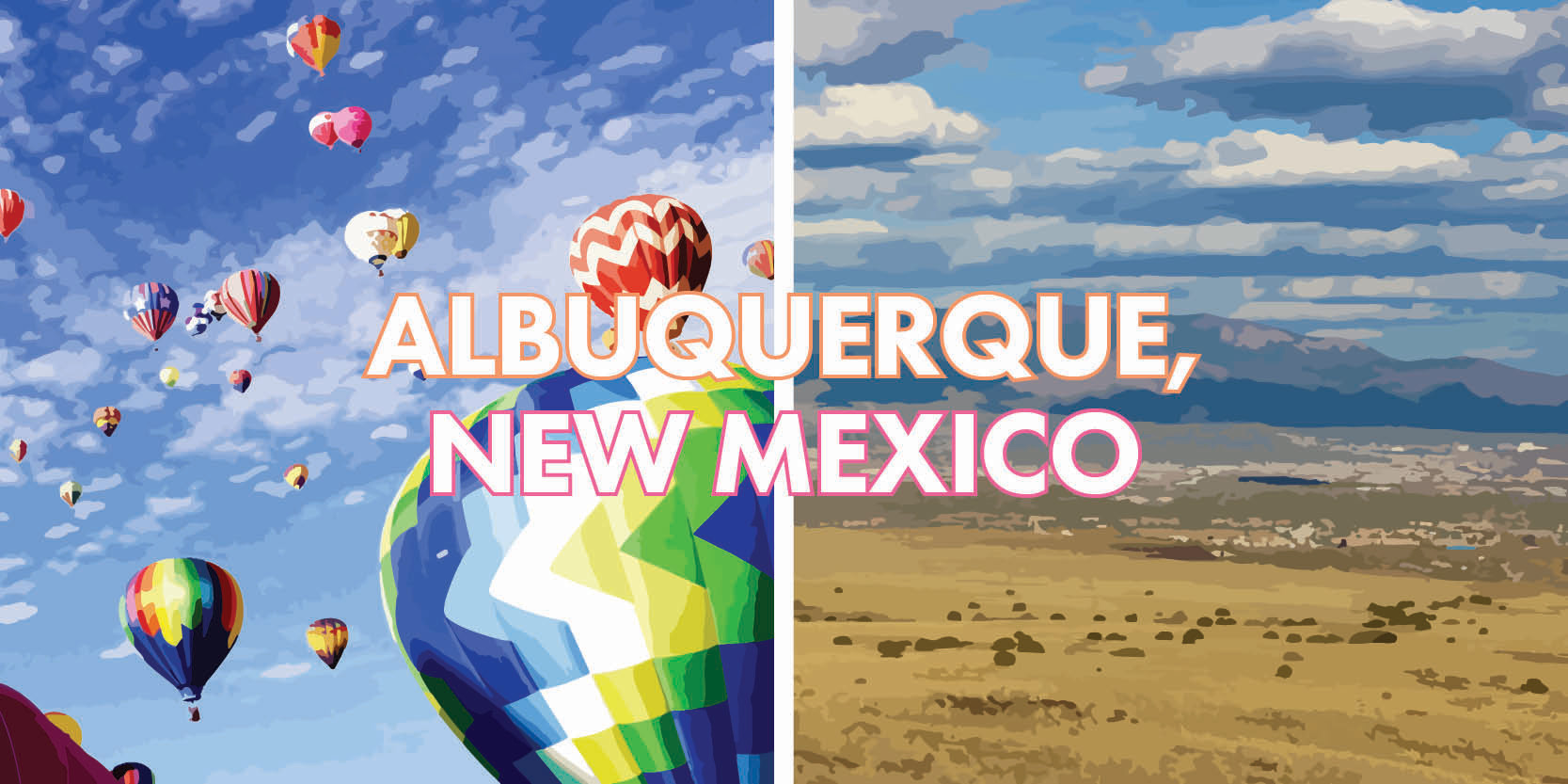 Visit Albuquerque!
We're excited to be hosted by the incomparable Albuquerque, New Mexico! Visiting Albuquerque allows you to experience the authentic American Southwest.
You will always know you're someplace special, whether you're eating at one of Albuquerque's traditional New Mexican restaurants, shopping at one of the thousands of shops and galleries around town, or enjoying the city's world-class visual and performing arts. Nowhere is the confluence of past and present more dramatic than here in Albuquerque, where the modern city skyline is set against a backdrop of the stunning Sandia Mountains and an endless, timeless blue sky.
You may choose to stay the weekend following the conference to witness the beginning of the Albuquerque International Balloon Fiesta.
For nine days, October 5-13, the Fiesta creates an enchanted world of special shape balloon rodeos, twilight balloon glows, and vibrant balloon-filled skies. Brisk autumnal mornings in the Rio Grande Valley create an otherworldly backdrop for the Mass Ascension of hundreds of balloons.
---
IMPORTANT: Complimentary Hotel Accommodation
Only the first 40 registrants are entitled to complimentary hotel accommodation. We understand that the availability of complimentary hotel accommodation may affect your decision to join us in Albuquerque and will strive to update this form as soon as we have received 40 registrations. 
---
Register now.
Registration is currently closed for this event.
Technical difficulties? Contact Kurt@hpnonline.org.